In the prototype manufacturing industry, Huayu Precision is a one-stop customer service team. From product design theory to prototype production to batch processing, we have a professional engineering and production team to provide customers with a full range of cost-effective services. We specialize in CNC (milling/turning) processing, 3D (plastic/metal) printing, sheet metal processing, vacuum casting, molds, and small-batch production. We have a skilled and rigorous production process to achieve a more efficient and cost-effective conversion from design drawings to prototypes.
Our philosophy
Service first
Customer satisfaction is the greatest affirmation and support for the company. Improving customer satisfaction has always been the focus of the company.
Quality first
Quality is the most important manifestation of the service chain, and mastering quality is the greatest respect for customers.
Quick response
Take the customer's urgency as our responsibility, perceive the customer's urgent need, and save the customer's cost in each process.
Our manufacturing research team
In order to maximize the needs of customers in all aspects, our manufacturing research team has more than ten years of experience in the manufacturing industry. The in-depth study of various production processes is to better improve production efficiency, reduce production costs, and improve product quality. In addition, Huayu has deep knowledge in small batch production and prototype production in this industry.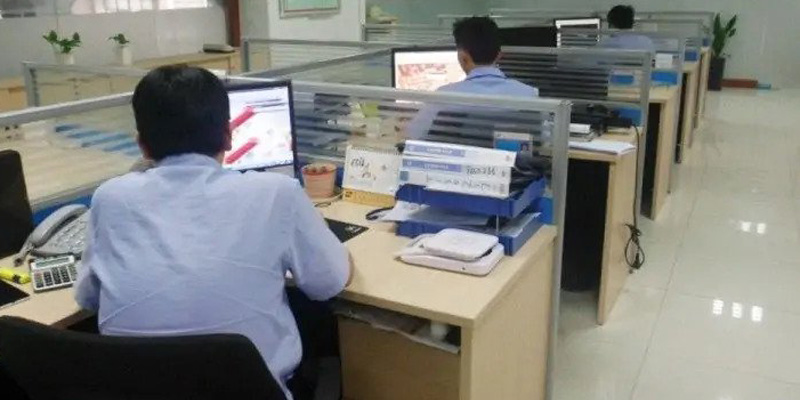 CNC machining section
CNC is our company's main production force. We have 3-axis, 4-axis, and 5-axis CNC machining equipment. We can process all kinds of plastic (ABS, PC, POM, etc.), hardware (aluminum, stainless steel, titanium alloy, copper), and other materials. The maximum processing range is 2000mm, and the accuracy can reach 0.05mm. All CNC machine tools are serviced 24 hours a day. We have professional processing technology and evaluation mechanism to meet customers' order requirements to the greatest extent. If you are interested in our CNC services, please call us. Further communication with us includes free price consultation.

Sheet metal service
The production service of sheet metal prototypes is already a very mature technology of the company. Huayu enjoys a high reputation among sheet metal prototypes. The equipment includes 3 high-power laser cutting machines, more than 10 large, medium and small bending machines, and is also equipped with argon arc welding, butt welding, fire welding, riveting, hydraulic press, and 50-200 tons of stamping equipment. Provide customers with various sheet metal services.
Small batch service
In order to quickly make new products occupy the market, customers need to be able to quickly produce some small-batch products to the market. Our small batch service can fully meet customer needs. We do not need to make a formal production mold. Through 3D manufacturing technology, we can quickly meet customer production requirements. We can use vacuum casting/RIM. If you want to know more about the vacuum casting/RIM process, please call us to contact us.

3D printing service
In order to provide a full range of services, the 3D printing team can provide SLA, SLS, FDM, and other printing services. SLA can quickly produce prototypes similar to plastic, and SLS can provide PA, PA+GF aluminum, steel, and other printed materials and other special materials services. Our machine processing accuracy is as high as 0.01mm, and the maximum production size is 1500mm. All the company's 3D printing equipment also provides 24-hour production services. If you are interested in our 3D printing services, please call us and we will further provide you with manual services.

Post-processing service
The post-processing production process of the final product is also the most important process. You want the appearance and design of the part to be exactly the same, so achieving a perfect surface treatment is essential to your complete satisfaction. Our post-processing technical team is ready to provide a full range of services from the structural assembly, anodizing, electroplating, polishing, painting, printing, electroplating to water transfer, all with great attention to detail. If you want to know the specific post-processing technology, please call us and we will further provide you with manual services.